This curved banquette seat in the New Bucks University's Student Union Bar required a much needed renovation.  After taking measurements onsite our skilled upholsterers set to work creating new padded foam seats and fluted backs.  We upholstered the banquette in Camira Vita faux leather, a practical and hygenic choice for bar use.  Vita is a leather-look vinyl, with a subtle surface grain effect and full matt appearance, it provides maximum protection for heavy duty end-use areas.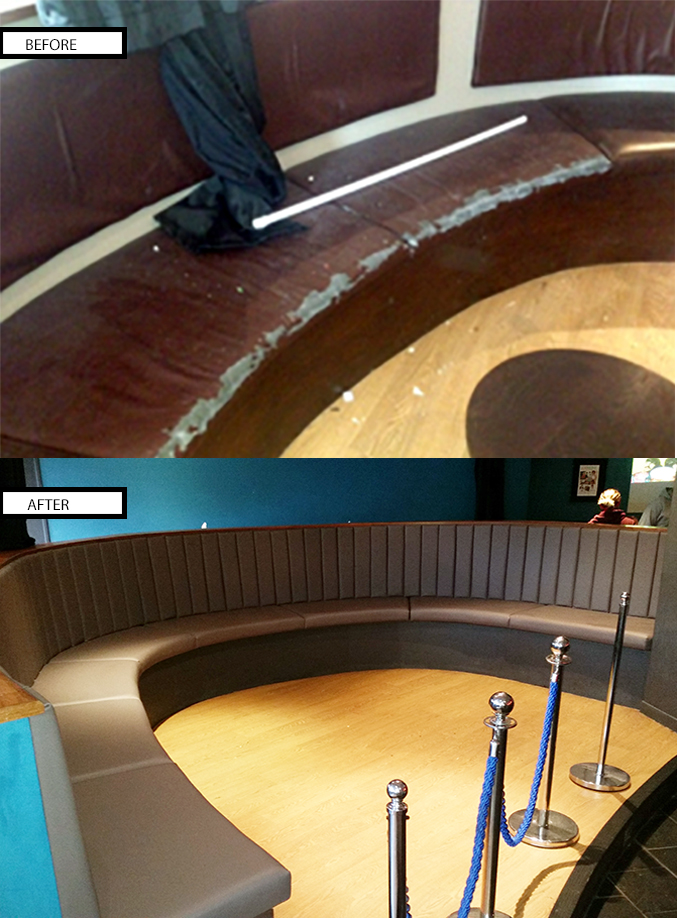 Vita does not contain phthalate plasticisers or heavy metals, yet remains soft, stretchy and pliable. It benefits from a modified durable top coat, which offers improved resistance to alcohol cleaners and excellent wearability.

At HSI Furniture we renovate and reupholster all types of seating including bench seating, lecture and theatre seating, sofas, dining chairs &stools.  All renovation work is undertaken in-house in our Berkshire workshops close to junction 11 of the M4 in Reading.