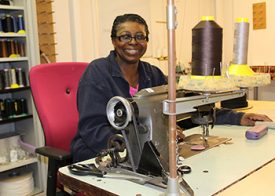 Introducing Alyson – the unsung hero of our upholstery workshop!  Alyson is a very highly skilled and experienced machinist who using our range of specialist industrial sewing machines produces stunning results. Alyson began her career as a fabric machinist with Selfridges before specialising in furniture upholstery.
Here a couple of examples of today's work,  an armchair box cushion which Alyson piped to give an enhanced edge profile. In the second example Alyson has top stitched the cushion hems for a clean edge.  Top stitching can be completed in a matching or contrasting thread depending on the desired results.
Alyson recently created this attractive new cover for a collection of hotel lounge chairs. Together with replacement foam and french polished legs the chair looks brand new.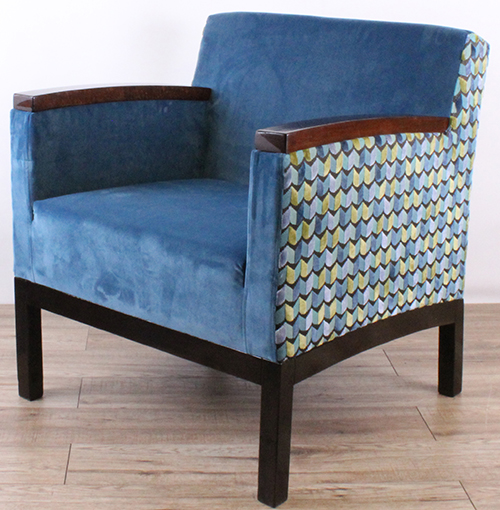 Great job Alyson!