Our interior designer created this striking combination of colourful Osbourne & Little zigzag patterned velvet and Linwood Italian velvet to transform this rather tired looking hotel lounge chair. We reupholstered the chair in our Reading workshop and our French polisher got to work restoring the worn arms, frame and legs to their former glory with a beautiful depth of colour and shine.
The results speak for themselves. Request a free survey or no obligation quotation today.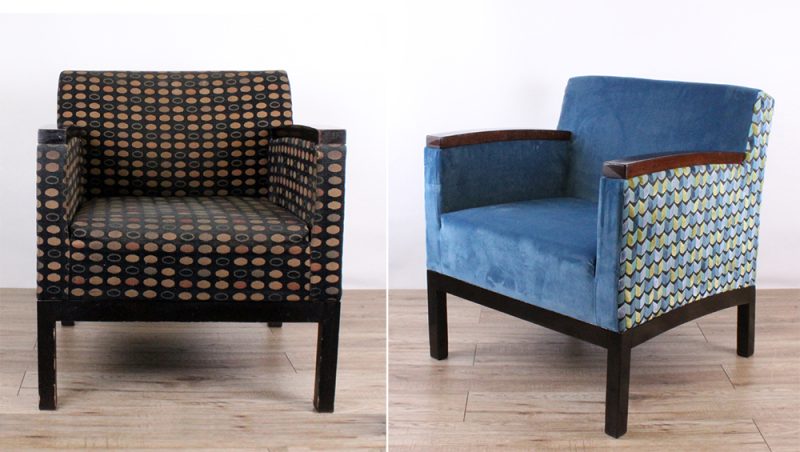 This mood board was created for our client to illustrate fabric combinations to be used throughout the executive lounge for various seating types.