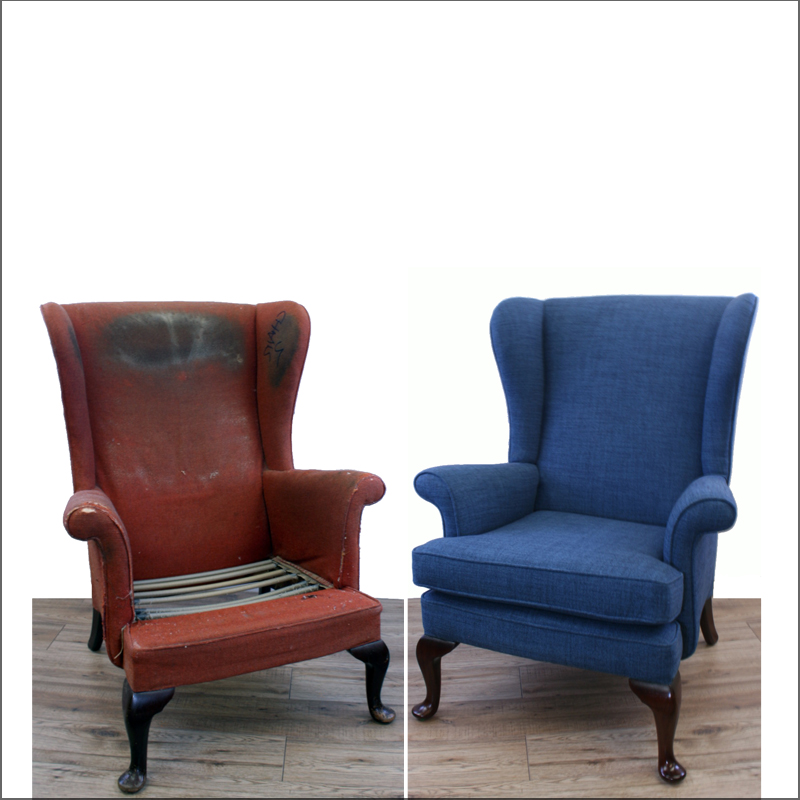 Keeping your furniture up to date is one of the many responsibilities that come with managing a hotel. You need to create an atmosphere of comfort, relaxation and luxury for your guests, from the sofas and stools in the bar to the side chairs and headboards in the bedrooms. Put simply, quality decor means higher room rates and more repeat business. So how do you keep your furniture looking fresh without replacing it with brand new items? With hotel furniture renovation you'll cut costs, fast-track the process, and reduce your carbon footprint too.
Budget Friendly
With our reupholstering services, you can slash your expenses by up to 50%! Renovation eliminates not only the requirement to buy brand new, but also the costly disposal of old items. With our free advice and quotes, as well as free delivery within 50 miles of Reading (T&Cs apply), the savings soon stack up. Standard turnaround time is 7-10 business days, but our experts understand the quick turnaround needed for hotel projects and can work to a quicker timeframe if required. High-quality French polishing services are offered at competitive rates and can be completed on-site. What's more, a professional cleaning service is included in the price, so you can be sure that your guests are enjoying hygienic chairs and sofas throughout the hotel. Best of all, our renovation work is covered by a 12-month warranty.
Environmentally Safe
Billions of tons of furniture go to landfill every single year, releasing massive amounts of carbon dioxide into the atmosphere. When you reupholster rather than throw away, you're keeping that furniture out of landfill and also preventing further pollution from the manufacturing of a brand new product. The refurbishment and reuse of quality pieces is one of the best ways to combat environmental damage and help the planet.
Versatile and On-Trend
Almost any hotel furniture can be reupholstered, including chairs, sofas and bar stools. We offer a vast array of fabrics with hundreds of different colours and patterns to choose from, or alternatively you can choose your own fabric to fit with your existing theme. This creative flexibility enables you to maintain a modern style in a simple and cost-effective way. Worn out arms and sunken backs can be replaced, and a range of wooden, aluminium and nylon bases are available. Have a look at our reupholstery gallery to see what we can do.
Transform your hotel furniture with us
Click here or call us on 0118 9883009 to find out more about hotel furniture renovation.